General Liability Insurance
Philadelphia General Liability Insurance
Many business owners feel doubtful about taking general liability insurance, also known as Commercial General Liability Insurance. If you find yourself a part of this demographic, you may benefit from simply knowing more details about it. To this end, we've prepared this article to provide insight into Philadelphia General Liability Insurance.
What does General Liability Insurance Mean?
This insurance can help cover the claims for all the injuries and other types of damages like property damage that your business has suffered. In the event that you have already taken a Business Owners Policy (BOP), you can utilize this insurance to broaden your coverage.
General liability insurance can cover the significant losses and damages which may occur while running your business. Mounting out-of-pocket expenses accruing during everyday operations can severely impact your business's growth rate, which is why many business owners opt to take General Liability Insurance.
Спасибо большое Георгию за помощь в оформлении страховки,все четко ,понятно.Георгий всегда на связи и отвечает на любые вопросы

Sveta Vdovenko


July 25, 2022

John is super helpful! I highly recommend Remco

JF0324


July 25, 2022

Рекомендую!!! Георгий очень внимательный и отзывчивый. На все свои вопросы я получила ответы. Вид страхования и его стоимость получила как и было обещано.

Марина Гунькина


July 25, 2022

Great service, special shout to Irina for helping me with a quote. Fast, honest and trustworthy!

omar hamzeh


July 25, 2022

Special thanks to George and Irina. They helped me out and I'm very glad I talked to them. They didn't waste time or beat around the bush. They got me a great quote for my house and car insurance. I'd definitely recommend giving them a call for a quote. In a time where customer service is king, these two are definitely up there when I have any questions or need help.

Munther Albarqawy


July 25, 2022

Jay and his team have been awesome people to work with! Very genuine in what they do and truly care about having a positive impact on their clients and the local community. Highly recommend working with Remco!

Justin Moist


July 11, 2022

Здравствуйте, хочу выразить огромную благодарность Георгию. Он нам помог открыть страховку. Хочу отметить высокий профессионализм Георгия, очень доступно все объяснил и подобрал лучший вариант для нас.

алексей ящук


July 1, 2022

Здравствуйте, хочу поблагодарить Георгия за помощь в оформлении мед. Страховки! Я с ребенком нахожусь недавно в США и совершенно не знаю как оформляются страховки и всё остальное! Сколько нужно за это платить и тд ! Пошла в ближайшее место по страховкам и там насчитали за оформление (400$),Тк пока без работы и каждый доллар на счету и перед принятием любого решения взвешиваю, решила отложить этот вопрос и ещё искать информацию! когда я на fb увилела объявление о том, что Георгий помогает с оформлением страховки для украинцев бесплатно, я набрала Георгия и этот человек уделил мне время, спокойным голосом всё рассказал, разжевал буквально пошагово и всё оформил! Даже затронули тему от куда я( такое чисто человеческое отношение). Такой отклик и такая поддержка настолько выручает! Я очень благодарна, что есть такие люди, которые помогают другим тем, чем они могут! Особенно в такое время! Это так важно! Для таких , как я , (а таких очень много)это такая рука помощи и такое подспорье! Ещё раз благодарю!

Ира Чухрий


June 1, 2022

Guys are great. They keep up with the times and do not lag behind like others. They quickly did their job. we are very satisfied.

Ivan Kuchin


May 28, 2022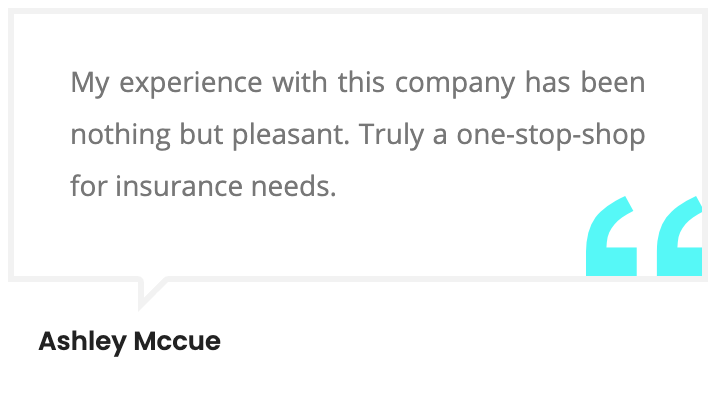 What will this insurance cover?
Third party property damage: When your employees work at the client's site, there are chances that they cause property damages to the client's belongings. The client can then make a claim for their losses, but with general liability insurance expenses from this claim (up to a predetermined threshold) will be covered. You can expect the client's claim to seek compensation for their property's replacement and/or repair.
Third-party bodily injury: When a person is injured on your premises, they can make a claim for their injuries and even try to sue your business. In such instances, this insurance will help you cover their damage cost, primarily their treatment cost.
Advertising Injury: This encompasses various non-physical injuries, including libel, slander, invasion of privacy, and/or copyright infringement.
Reputational harm: There are instances when a person in your employment makes a statement in regards to another individual or company, which is then perceived as a harm to that individual/company's reputation. This individual/company can then sue you for reputational harms which has caused potential financial losses.
There are countless benefits of taking general liability Insurance. If you're interested in pursuing this type of insurance, then Remco Insurance Services is here to help. We have been providing excellent insurance options to our customers since 2008. Our clients continue to choose us for their insurance solutions because we consistently deliver quality results. Contact us today at 215.357.7878 to get started with superior service, coverage and the best rates.
We'd love to speak with you!