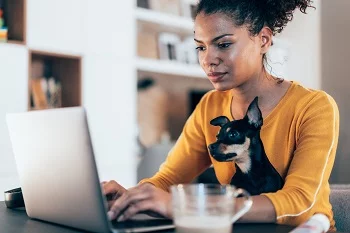 Those who are self-employed need to understand workers compensation insurance. It might help you avoid financial loss sometime in the future.
Here's some information you can use when you meet with your Remco Insurance Services agent.
What Is Workers Compensation Insurance?
Workers compensation insurance is a type of business insurance that protects employers against workplace injuries. When an employee is injured on the job, workers compensation insurance typically compensates them for a period of disablement. In return, the employee waives the right to sue the employer for lost wages over that period.
Workers compensation insurance is not required by law for most self-employed people. However, self-employed workers can benefit from purchasing it. Entrepreneurs in industries such as construction can experience injuries that result in loss of income and medical bills. If you get workers compensation insurance, it can help you receive income during your recovery, and avoid a major financial loss.
Keep in mind that once you start hiring employees, your insurance requirements might change. Depending on your state and the business you run, you might now have to buy coverage.
Self-Employed Business Owners
When self-employed people buy workers compensation insurance, it acts as personal coverage. It gives you the option to access wage replacement for injuries suffered while working.
The wage replacement coverage pays for revenue and lost wages due to the time you must take off work. Without it, a self-employed business owner may face massive financial losses.
Some self-employed workers contract with other businesses or hire other employees. If an independent contractor working for a self-employed business owner gets hurt, then they might sue for medical costs and lost wages. Investing in workers compensation insurance can help the business owner protect themselves against such a lawsuit.
Your Remco Insurance Services agent is a great resource for the kinds of scenarios that can put you at risk. Consider workers compensation insurance to protect your venture into entrepreneurship.
Self-Employed Contractors
Certain industries have laws and rules that protect the self-employed. For example, the construction industry has many of these laws. Rules often dictate safety protocols and how to perform tasks. They also regulate whether contractors can claim workers compensation, and from whom.
If you are a self-employed contractor, you face injury risks all the time. You yourself might get hurt, or someone working for your business might. If you choose to invest in workers compensation insurance, you can protect yourself from injury losses, or from facing a lawsuit. Additionally, without workers compensation insurance, you may find that your job prospects limited. This is because the construction industry has a greater risk for personal injury due to its labor-intensive nature. Some people might not be willing to hire you if they find you don't have appropriate coverage.